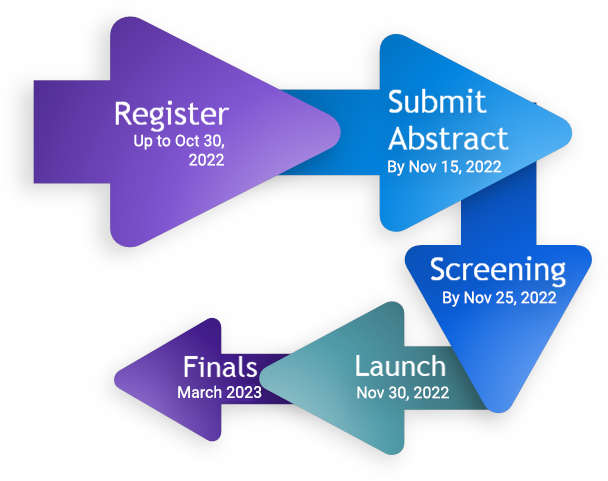 What is "Project DeepBlue"?
"Project Deep Blue" is a hackathon in India that encourages change-makers and forward-thinkers to challenge the status quo.
It is a hackathon for beginners that also signifies their willingness to dive into real-world problems, the determination to get to the bottom of the issue and the drive to find a solution. It alludes to deep, intense, profound, intellectual thoughts.
We are looking at passionate youngsters who have the willingness to use technology to create a difference. "Project Deep blue" is a hackathon competition platform to create an impact to better life.
A chance to make a difference
"Project Deep Blue" provides students a chance to make a difference and solve real world problems
Learning to Excel
Personal mentoring by experts from Mastek
Opportunity to witness implementation of
your project in real-life, impacting many lives
Fostering Excellence
Design thinking
Creativity
Coding
Developing mobile apps
Presentation skills
Career Boost
Play a lead innovator's role in a large corporate
Analyse and experience online hackathon and its competition
Build and develop your entrepreneurial skills for start-ups
Gain hands-on experience to become industry-ready professional
Certifications
"Project Deep Blue" can be a part of your annual submissions. Certificate of Experience is issued to all participants who complete the project.
Testimonials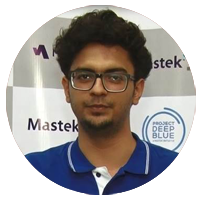 Amazing experience, lots of innovative solutions! Really thankful to Mastek-Majesco for arranging such a dynamic online hackathon platform which actually allowed us to tackle real-life problems and do something for the community.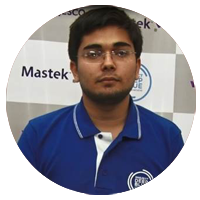 Our mentor greatly helped us understand the problem statement of the hackathon competition, offered valuable insights and motivated us to finish the work well in advance so that we had sufficient time to revisit and revise, which really helped us come up with a winning solution.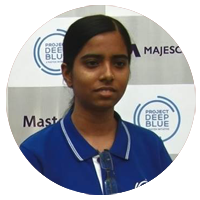 Great learning experience! Our mentor, Preethi Iyer guided us through the various stages of developing the solution and helped us finally arrive at the stage where we could present our solution as a whole. Project Deep Blue gave us the opportunity to explore the depth of the problem and learn the ways of the industry.
1000+
Students Participated